All-Star DC writers Andy Lanning and Ron Marz team with artists Phil Hester, Andre Parks and Marco Santucci to deliver a comforting Superman one-shot in the midst of a wintry crossover event. "Superman: Endless Winter" uses its platform and context within its desperate world's situation to remind readers to keep moving ahead during our own trying times. With a grounded script and some great superhero artwork, this one-shot special is a nice reminder that even The Man of Steel needs encouragement sometimes.
"Superman finds himself at the center of an epic battle as the Frost King's hordes of ice monsters come to life. Is this frozen onslaught too much for the Man of Steel, or can he stop it before it rampages across the chilling wasteland the world is becoming and reaches civilization? The answer to this question comes from an unlikely source close to Clark Kent's earthly roots!"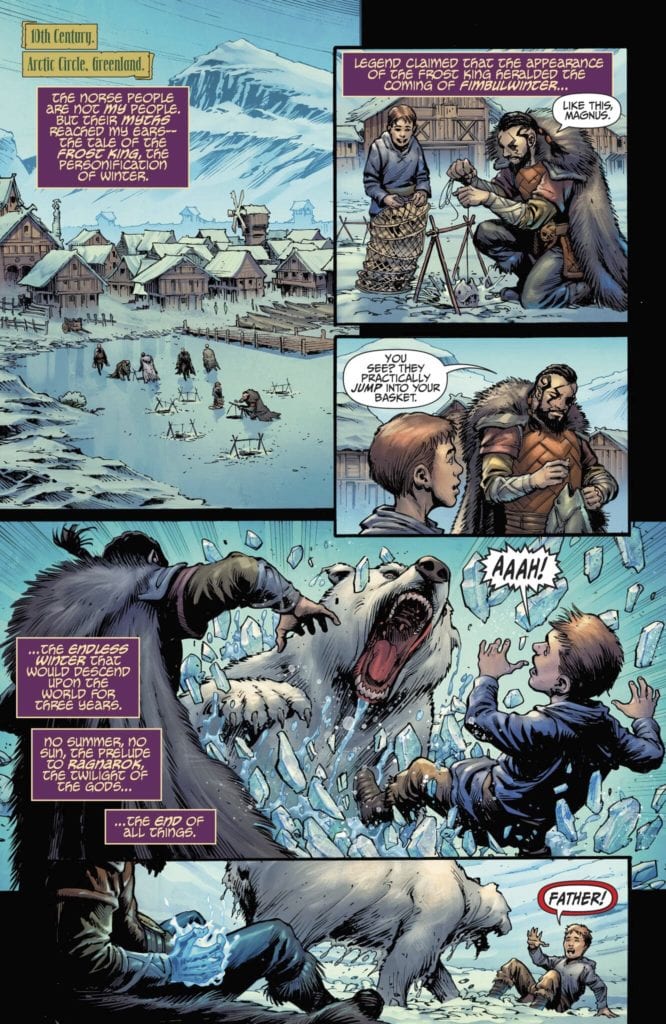 Writing & Plot
This comic can be broken up into three parts: a flashback building on the story of the Endless Winter event, the main chunk involving Superman, and the final pages that tease where this event is headed next. Marz and Lanning do a sold job of making this comic feel consistent in terms of style and subject despite there being two main focuses in this one-shot. The focus on the Endless Winter event itself doesn't overpower the heart of the story with Superman, but it's also given the time and effort to still obviously be important. The flashback at the beginning of the comic is especially awesome, utilizing the span of only a few pages to create an effective and tragic narrative for this event's big villain. The final pages are the most forgettable – scientists doing stuff in labs they shouldn't be with objects they shouldn't be touching – not bad, but nothing terribly exciting. The meat of this comic however is obviously about what Supes is doing during this insane global occurrence and how he's handling it both personally and as a hero. This part of the comic is simple and a little bit cheesy to be sure, but it's still surprisingly effective. It's blatantly obvious that the script is talking to us about our experience during this dreadful year while also assuring us that even the most powerful hero in comics has it rough once in a while too. Both Superman's struggle against the global blizzard and his worry about his loved ones will likely hit home for a lot of people during this pandemic. Lanning and Marz even address the mental stresses of the public as a whole by way of this issue's newspaper article narrative delivery (written of course by Lois Lane). Seeing Superman's worries and struggles validates our own troubles, and watching him be comforted and assured by the people closest to him is one of the oldest but most effective tricks in the DC book. Reading the main chunk of this comic felt like wrapping a blanket around myself and eating a bowl of soup. That's what a great Superman story does, I think.
Art Direction
The combined work of artists Phil Hester, Andre Parks, and Marco Santucci create the vivid (and cold) world that "Superman: Endless Winter" #1 has fallen into. Santucci covers the opening flashback sequence while Hester and Parks cover the main book. The former's art is a clean and fantastic blockbuster comics style. Santucci utilizes a heavily penciled and highly detailed aesthetic akin to the work of David Finch or Jason Fabok, with considerable cross-hatching and inking. It looks outstanding and works brilliantly for the story being told in this flashback. What else works brilliantly is the art in the main Superman story. Hester and Parks use a neat and clean approach with think lines that exude a style that is somewhere between the Golden Age Superman and the Supes of the Bruce Timm and Paul Dini animated universe. Their style exudes a sort of light-hearted friendliness that makes the reader feel right at home in the comic's messaging. The Hi-Fi colors are as professionally neat and pristine as can be had in any mainstream hero book, adding a variety and depth of visual fidelity that can only be found in a big budget superhero tale.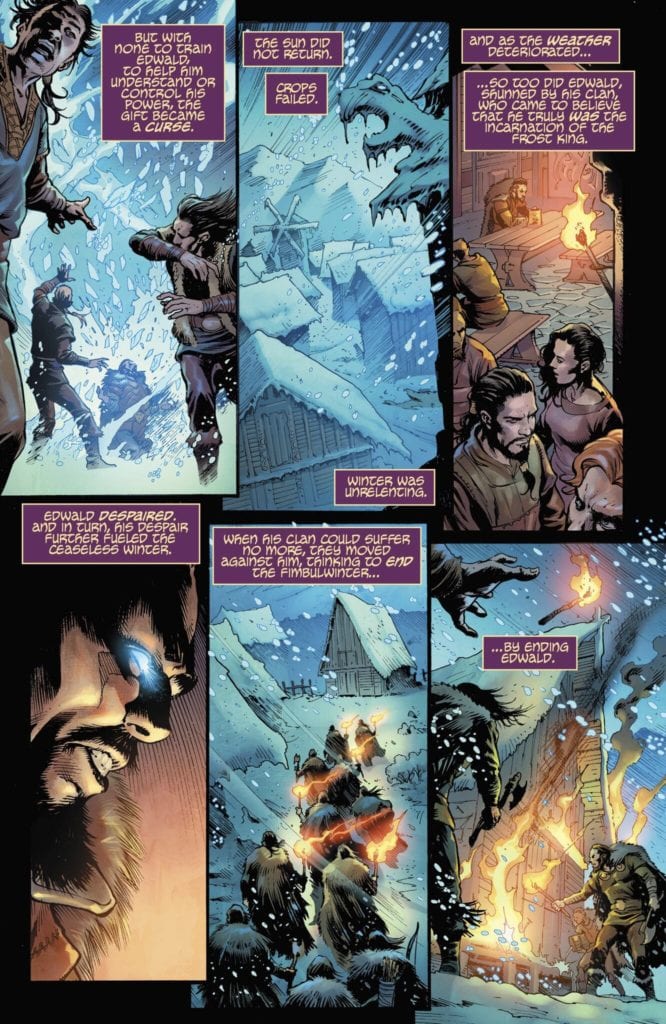 "Superman: Endless Winter Special" #1 is a simple but effective one-shot that manages to have its own message while still allowing itself to be a solid piece of the crossover event puzzle. Ron Marz and Andy Lanning use their combined experience to create a solidly paced and emotionally therapeutic short story that is some admittedly cliched but still warranted reassurance during our own turbulent times. The intensely detailed visuals Marco Santucci in the flashback and the classically-minded work of Andre Parks and Phil Hester in the main story all craft a stellar looking comic fit for a tale about The Man of Steel. Be sure to grab this one-shot when it hits shelves at your local comic shop on 12/8!