Fierce Vikings and mystical Sirens face each other in a neverending battle over their greatest source of life: the sea.
Adapted from Isabelle Bauthian's original work, "Sirens Of The Norse Sea" from writer Françoise Ruscak and artist Phil Briones is a stunning tale of high-fantasy on a mythical sea full of beats and wonders alike. A hit overseas, this graphic novel is  finally available here in the States for your reading pleasure!
Mixing popular mythology with intense action and wildly imaginative fantasy, "Sirens of the Norse Sea" is a wondrous tale to behold for fans of the genre.
"Vikings, the world's fiercest warriors and greatest sailors rule the land. But the sea has never been so easy to claim, for another creature dwells within it: the Siren. For generations, Viking clans have had to face Siren tribes: a constant battle between cunning and brute strength, and charm and sorcery, with the vast ocean in between.
In each book in the series, their paths intersect, for better or for worse."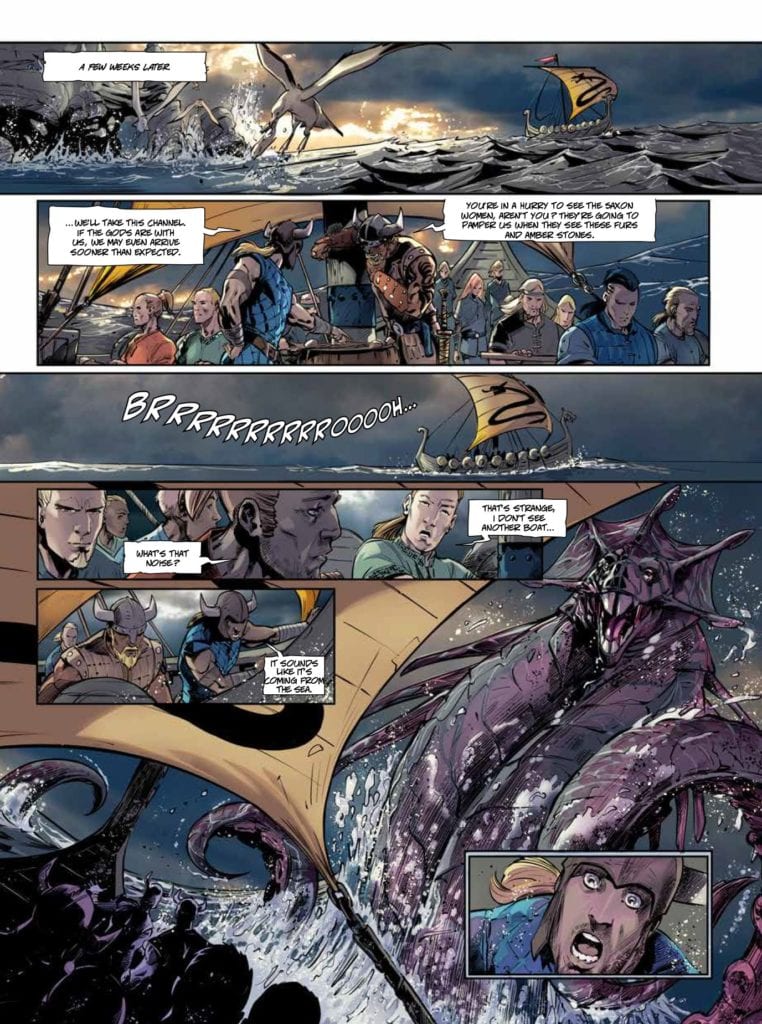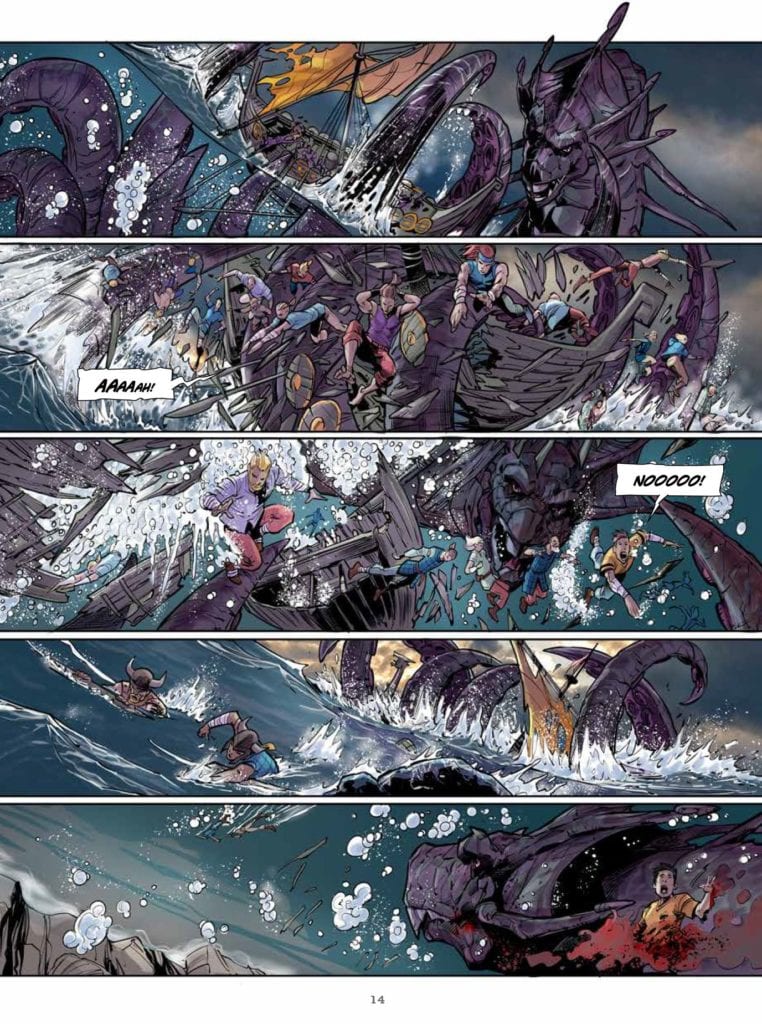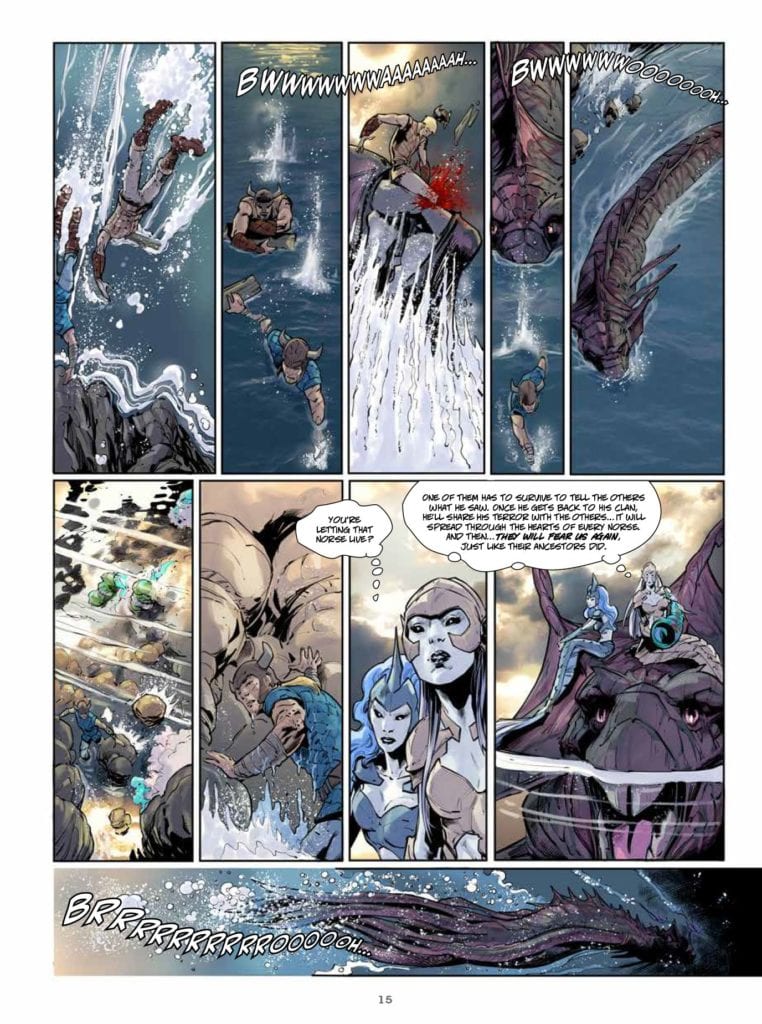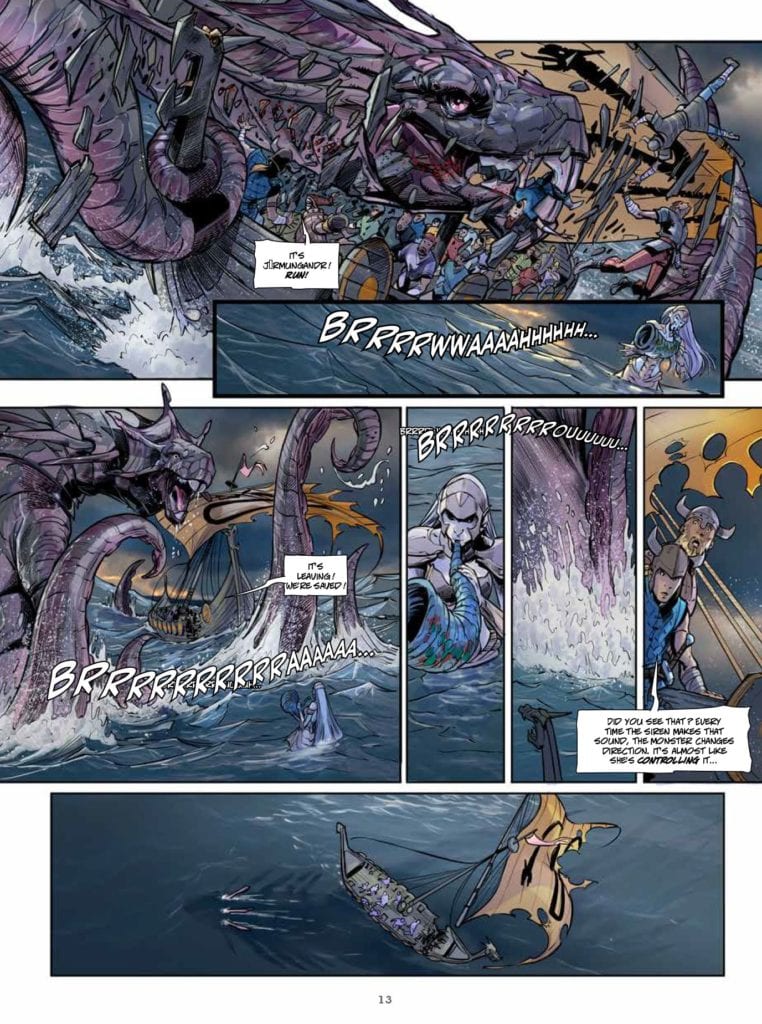 Be sure to order this stunning graphic novel from your local comic shop today or directly from Humanoids publishing today!