To kick off this year's official Sailor Moon Day in Houston, Texas, the George R. Brown Convention Center will be hosting the Sailor Moon Amour Eternal Musical.  The musical was first performed in October of 2016, and features 18 musical numbers, and runs for about 2hrs and 43min of pure cosmic YAS. This will be the first North American performance of any official live action rendition of the Sailor Moon franchise, which is fucking exciting. It can be assumed the musical will not be the full fledged production that toured Japan in 2016, as not all of the cast will be present to perform. Houston's official Sailor Moon day is April 7th, and the convention runs in Houston from the 7th to the 9th during the Anime Matsuri 2017 convention. The official date and time of the performance has yet to be announced. The only thing better than a Sailor Moon musical, is a Sailor Moon musical that doesn't require a passport to see. More information on the convention itself can be found on the Anime Matsuri official site.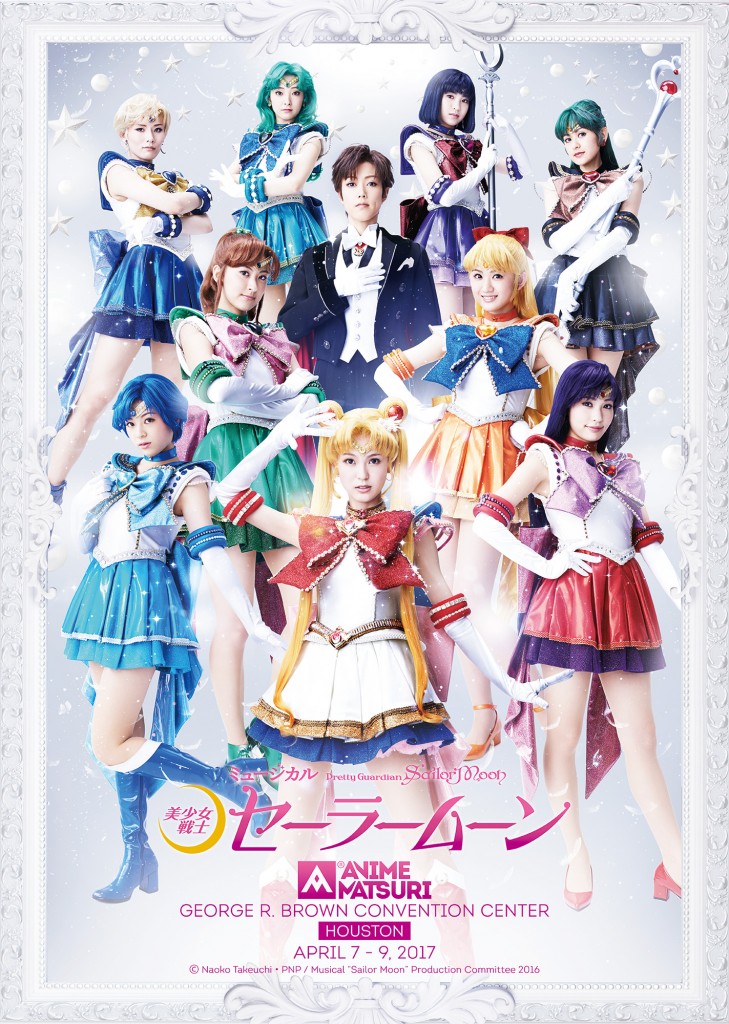 The plot of the musical fits into the series dream arc, and everyone's moved out of Jr. High and into High School. Much like the first Pretty Guardian Sailor Moon musical, the show is entirely more character and story driven-focusing more on the characters interpersonal connections, and connections to their past in the Moon Kingdom. The Sailor Moon musicals aren't as action packed as the animated series-or even the short running live action one. Let's face it though, transformation sequences and kick ass fights don't really translate well to live action musical theater. Confirmed cast members of the musical include: Hotaru Nomoto (Sailor Moon), Yume Takeuchi (Sailor Mercury), Karen Kobayashi (Sailor Mars), Kaede (Sailor Jupiter), Rimo Hasegawa (Sailor Venus), Syu Shiotsuki (Sailor Uranus), Sayaka Fujioka (Sailor Neptune), Mikako Ishii (Sailor Pluto), Karin Takahashi (Sailor Saturn), Risa Kawamura, Yoshimi Hidano, Ayano Nagasawa, Ayumi Sagisaka (Dancers), and Yuga Yamato (Tuxedo Mask). A good amount of voice actors from the English versions of Sailor Moon Crystal and Viz's new dub of the original Sailor Moon anime will be in attendance of the Houston convention as well such as Cristina Vee, who voices Sailor Mars, and Christine Cabanos, who voices Sailor Saturn.
The musical's DVD is set for release in Japan sometime in March. Until then, to quench your moon thirst, here's a clip.
If that isn't enough for you (because lordt knows it ain't enough for me), Sailor Moon R: The Movie, is set to release on DVD April 18th, for $17.98 on Right Stuf.
I don't know about you, but the food isn't the only thing pulling me towards Houston now. *insert thoughtful hand under chin emoji*
Save
Save
Save