Breaking news for Nintendo fans everywhere as the Nintendo NX has officially been confirmed to release March 2017. With the project being pretty kept under the wraps, Tatsumi Kimishima ensures us in a previous Time Magazine interview that the Nintendo NX will be a completely new experience, departing from the Wii and Wii U experience to further appeal to the consumer.
From today's latest updates from Nintendo financial briefing, Nintendo CEO Tatsumi Kimishima announces:
"As we report the results of the last fiscal year, we also look forward to an exciting period ahead with further growth in our mobile business, new products for our dedicated video game systems and continued progress in our efforts to increase the number of consumers experiencing our IP through games, licensing and expanded entertainment."
So what does this mean for the consumer? A handful of changes will take effect within the next year.
As mentioned the Nintendo NX will be releasing next March 2017, and as predicted Wii U will be seeing its end by March 2018. For whatever reason, the Wii U just didn't do as well as its Wii predecessor and started to cause Nintendo to steadily lose money within the process. Whether it's the lack of graphics the PS4, and XBOX ONE effortlessly possess or the lack of trending titles this generation craves, sales have increasingly fallen behind the two competitors. According to an interview with BBC, Pier Harding-Rolls (head of games research at IHS):
"When the Wii U launched no-one really understood what it was. The two-screen experience wasn't communicated well, so whatever they are bringing to market this time has to be unique and communicated clearly."
Which is semi-hard for me to understand as it literally had touch screen components and pretty easy to use controller buttons but hey if your idea of gaming is playing mobile apps like Angry Birds or Words with Friends while sitting in bed, I guess I could understand.
#Miitomo has been downloaded over 10M times by users around the world! pic.twitter.com/e2mIUVlf8d

— Nintendo of America (@NintendoAmerica) April 27, 2016
With that being said, Nintendo 3DS has seemingly fallen victim to the decrease in sales with the constant rise of mobile app trends. However with the recent release of the Miitomo mobile app last month, it has already gained over 10 million users across the network. Although it is a free app primarily aimed at connecting you with friends, family, and other users, it does implement the popular gaming trends of paying extra for add-ons such as clothing articles but through Nintendo's coin system. In an interview with TIME magazine this past December, Kiminishima expressed the importance of synchronizing Nintendo accounts across all platforms including Nintendo devices, PC and mobile apps.
"We're looking at really strengthening the connections between My Nintendo and the Nintendo Account system, as well as—and this is I think probably our number one overall goal—connecting all of our Nintendo IP within this framework and allowing our customer base to have access to our IP via this, and gain benefits from that access and that connection. I think that will be something that no other company has to offer."
Although all these new ideas are beginning to set into stone, we must take a step back and sort look at the most important aspect which are the game releases.
The Wii U will still be releasing a ton of games before its makes way to its departure. The Nintendo Wii U literally just released Star Fox Zero less than a week ago, along with some other fan favorites set to release this summer such as Mario & Sonic at the Rio 2016 Olympic Games, and Lego Star Wars: The Force Awakens. In addition the Wii U will still be reviving some older franchises that are TBA with Harvest Moon: Seeds of Memories, Pokémon Snap, and Contra Advance: The Alien Wars EX. (Click here for IGNs full Wii U game release list.)
#E3 2016 will focus on The Legend of Zelda, launching simultaneously on both Wii U and NX in 2017 pic.twitter.com/XQDomqXk7k

— Nintendo of America (@NintendoAmerica) April 27, 2016
The Legend of Zelda has been pushed back from its initial 2016 release for the Wii U, as it will make cross platform appearance in 2017 on the Nintendo NX. (Much like The Legend of Zelda: Twilight Princess did with Nintendo GameCube and Nintendo Wii's release in 2006.)  Aside from widespread rumors of a Super Smash Bros release, the information of potential game releases are incredibly short as IGN only has speculation of possible Dragon Quest 10, Dragon Quest 11, and Mech Super Extended on their list. Although we will only be able to see Wii U gameplay, The Legend of Zelda will be Nintendo's prime focus at this summer's E3 Gaming Convention, further hinting at the possibility of being Nintendo NX's debut title.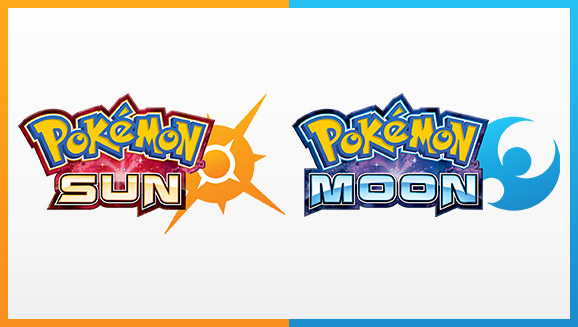 The Nintendo 3DS will still release the highly anticipated Pokemon Sun and Pokemon Moon by the end of the 2016 year as well as Metroid Prime: Federation Force, and Sonic Boom: Fire & Ice. (See the full IGN list here)
Nintendo will also continue to push their mobile app games with Animal Crossing and Fire Emblem currently in the works, which according to BBC will be released by fall 2016.