Halftime is a documentary taking viewers behind the scenes of Jennifer Lopez's dazzling 2022 halftime show at the Super Bowl. Music editor Katerina Tolkishevskaya (The Morning Show, Claws) worked quickly behind the scenes to get the music just right for the peak behind the magic of such a legendary performance. 
In 2022, the Los Angeles Rams played the Cincinnati Bengals in the Super Bowl, one of the most watched events in the world. Performing legend Jennifer Lopez dazzled fans during the halftime show with a brilliant display of visual flare and music to make us dance. But that show was only the beginning. Jennifer Lopez used the experience to create a documentary called Halftime that takes viewers through music and the madness behind the scenes of such a large-scale event—making the documentary required a crew of cameramen, producers, editors, and audio specialists.
PopAxiom spoke with Katerina Tolkishevskaya about becoming a music editor, learning on the job, and the making of Halftime.
Something Worked Out
Becoming a musician wasn't exactly Katerina's decision. "My mom made me go to piano lessons at five before I even went to elementary school. So I wouldn't say it was my choice at that point. But I didn't mind. She would also not let me quit until I was 17," she says.
"A majority of it I enjoyed," she adds, "but like any teenager, you don't want to do that thing anymore at some point. So I competed professionally for classical and jazz piano, which was pretty intense." And while this was already a rigorous and impressive music feat, Katerina's music lessons did not stop there.
Katerina added voice and singing lessons, then became interested in the production side of music and ultimately studied at Berklee in Boston.
Once at Berklee, Katerina started with voice performance, but decided it wasn't going to happen. Her passion drove her towards production, and the school provided a rough road map with Berklee having a good video game audio minor.
After setting her sights on sound design, Katerina moved to Los Angeles. Upon her arrival, the jobs rolled in slowly but surely. "A few friends of mine reached out to score for their shorts. That was fun. At the same time, I was interning as a composer's assistant," Katerina explains. "Scoring those short films made me understand that it is close to what I'd want to do, but not quite there yet."
Katerina found herself searching for where her musical talents and passions best fit. One of those paths was when she assisted on the TNT show Claws. "That was an interesting experience," she says about the show that set her direction. "That was my first big project, during which I had the opportunity to take on a lot of responsibilities. It was stressful, but it stuck. It's been six years since then, so something worked out."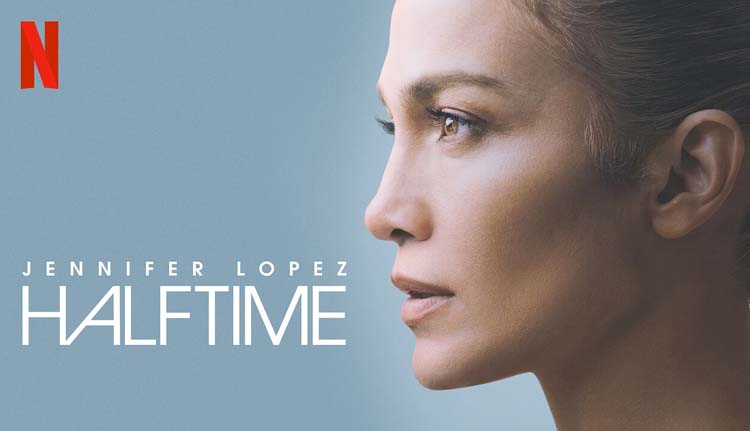 About Halftime
The filmmaking biz takes shape in various ways from project to project. How did Katerina become part of the Halftime team? "Halftime already had a brilliant music editor, Robin Whittaker, who was working on the score. But schedules lately are a little crazy, especially after the last couple of years with everything being delayed. I worked with [producer] Terry Leonard on the Biggie doc, and he was one of the producers of Halftime. I got a call from him saying, 'can you take care of source music this week?'That's how Halftime happened for me," she laughs.
Katerina recognizes that it's not the typical journey for a music editor. "Generally, we're brought on pretty early to help with the temporary score," she says about life as a music editor. "It's an interesting in-between job. First, you're working with directors and producers to determine what they like. Then, you also work with the composer to help with score placement and picture change."
It seems like a creative endeavor, but there's another side. "You're also working with the music supervisor who's working on licensing and all that. So it's a little creative and a little technical. You're helping with creative decisions and keeping track of the music in the picture. On the technical side, it's similar to an editor but just for music. Fitting songs in just right."
The job description of music editor was no less creative and wide ranging. "On Halftime, since we had an editor working on the composer's score, I was busy working on all of J.Lo's songs for rehearsals and Super Bowl performance," Katerina explains. "When it's a music doc, it's crucial to get the music synched up. There are plenty of nerdy technical things that happen during all that."
What has Katerina learned from year one to now, year six? "From year one to now, I would say, I've learned that building a good relationship with the people on your team is important. When they're starting, some music editors think more about the technical aspect of going into ProTools and cutting things up. That's probably less than half the job. A lot of the time, when you have those relationships, those people would look to you to say, 'you're not feeling that song because it starts too early or it needs to be cut a different way or the chorus needs to start here.' It's a lot about trusting your instincts and not being afraid to speak up. Most of the time, that's what people are looking for from you."
Wrapping Up
"I was fortunate early on to work with two outstanding editors," Katerina says about the people who have influenced her work. "They were open to mentoring me. On Claws, I worked with Brad Hamilton. He was very trusting, letting me do my thing. He encouraged me and told me that I knew what I was doing. Then, I worked with Michael T. Ryan. He used to teach, so he was a good mentor. He'd go out of his way to show me whatever I needed to know. Finally, on The Morning Show, I got to work with Adam Smalley."
Katerina's worked on a variety of shows. Is there a type of project she's looking forward to trying? "Music documentaries have been very fun," she says. "I love dramatic shows like The Morning Show. I haven't done a kid's animation, and I think that would be fun."
What's coming next for Katerina? "A lot of stuff, but nothing I can tell you specifically. Some Christmas stuff for Netflix and a series on Paramount."
Is Halftime on your watch list? 
Thanks to Katerina Tolkishevskaya and Impact24 PR
for making this interview possible.
Read more interviews from Ruben R. Diaz!