Welcome to 'I'd Buy That For A Dollar' a column where I will be exploring the weird and wonderful world of dollar bin diving. The only rule is each and every comic is purchased for one dollar (or less!).
This week's comic is DC's Slash Maraud #1.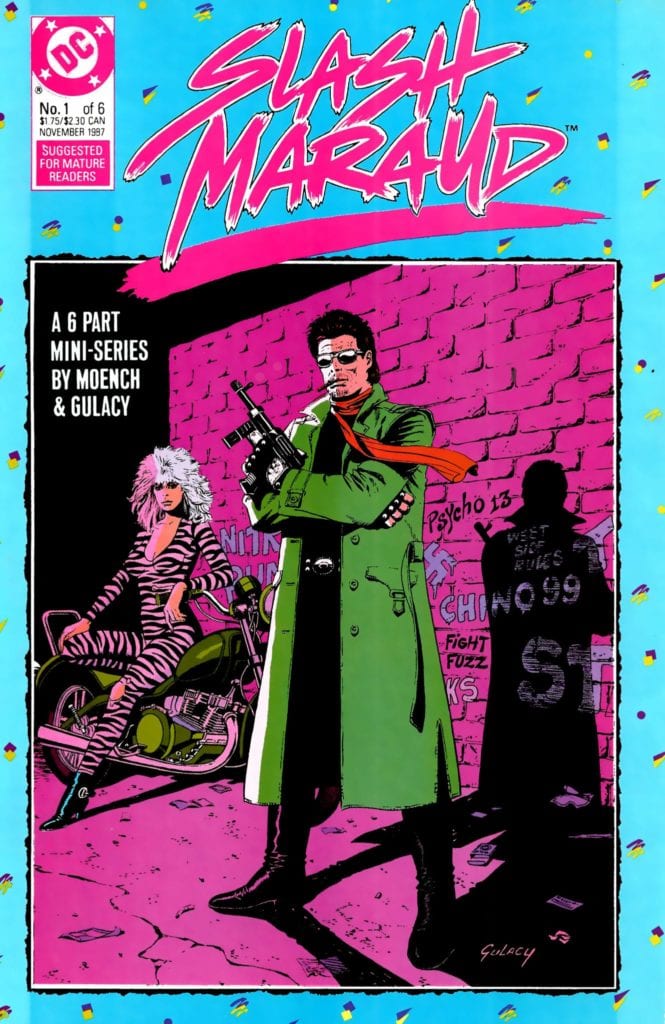 Slash Maraud #1
Story by: Doug Moench
Art by: Paul Gulacy
Letters by: John Costanza
Colors by: Adrienne Roy
So you're staying in and reading comics right?! Well, let's talk about this GREAT comic right here. I had never heard of this book before, but it's part of a Mature Readers trend DC Comics had in the '80s before they established DC/Vertigo. And Slash Maraud #1, with its crazy post-apocalyptic setting, punk rock attitude and gorgeous art, could have easily been part of that line. Seriously this book is bananas in the best possible way. It's got mutant dinosaurs, roving biker gangs, and a 'Mozart-Reggae' band of ape-man called The Habiline Wailers. The protagonist, Slash, is also a classic badass in the Snake Plisken/Mad Max role. Anyway, let's take a look at some pages!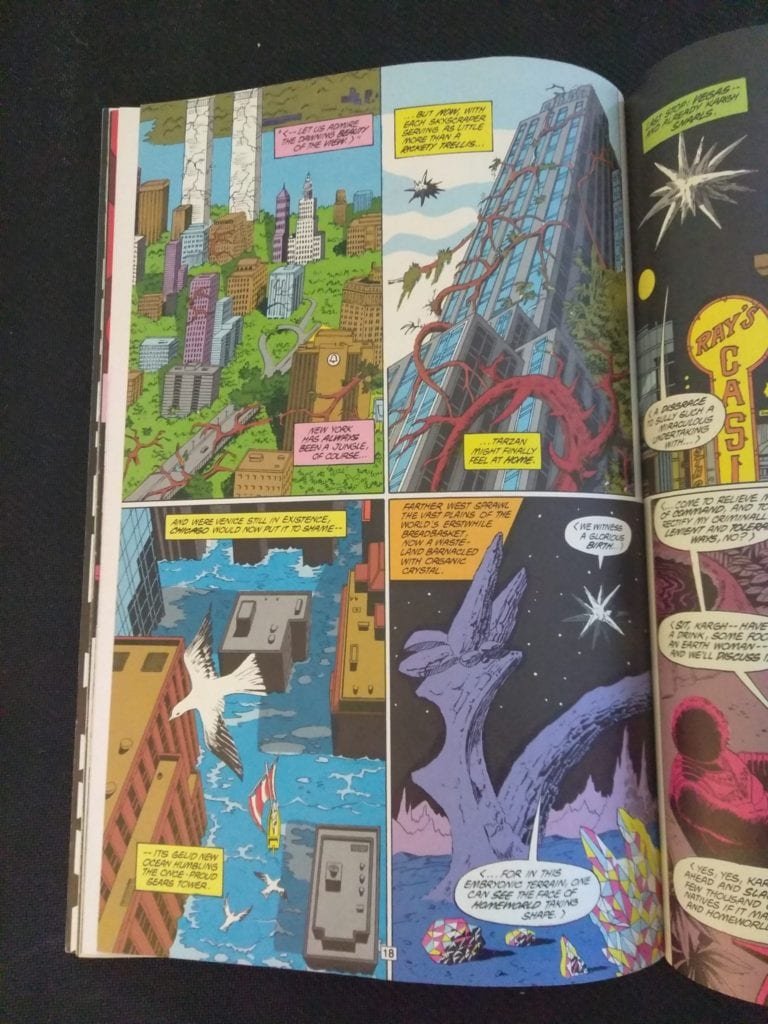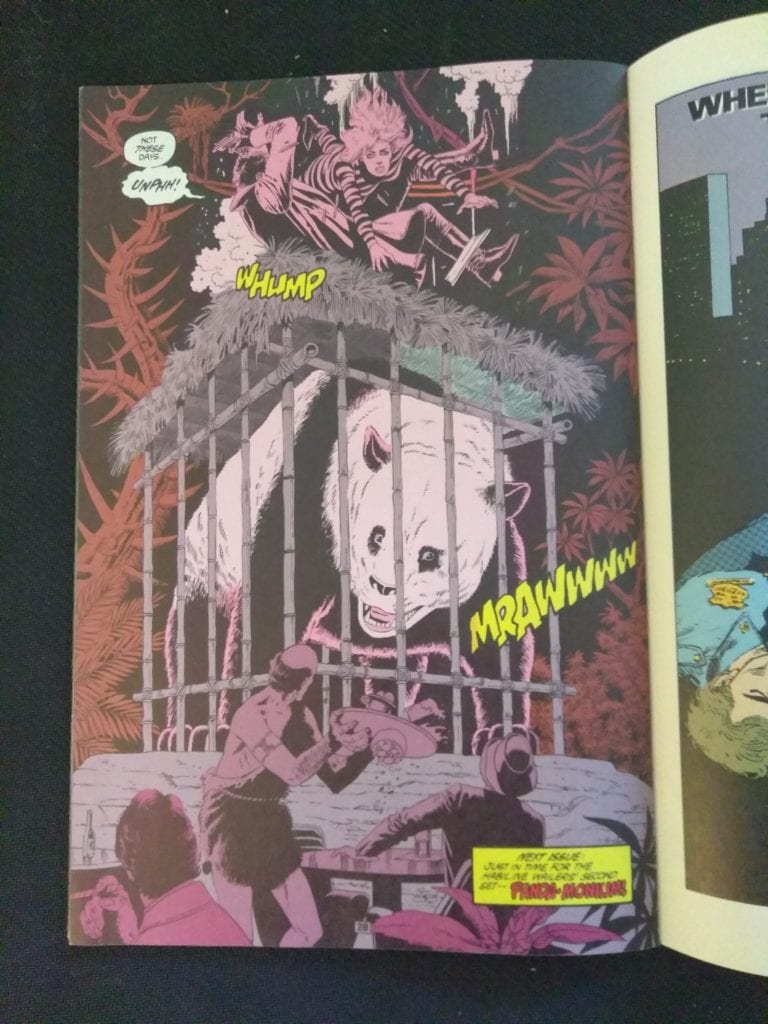 This being a 'Mature Readers' title, there aren't any cool ads for toys and games. But there are ads for some cool looking series that I'll be keeping my eye out for. Check them out below.
There you have it. That's a glimpse into Slash Maraud #1. As far as I know, this was never collected, so if you want it you gotta hunt it down! Happy hunting!
---
You can find great dollar bins at almost every local comic shop. So find a shop, ask a comic clerk and start bin diving!
Got your own awesome dollar bin finds? Toss them at me! 
Send emails to manny@monkeysfightingrobots.com
Follow me on Instagram: _idbuythatforadollar_
Tweet at me: @MannyG1138