DC Comics Publisher and Chief Creative Officer, Jim Lee is on a mission to help struggling comic book retailers during the COVID-19 pandemic by drawing 60 sketches over 60 days, beginning in April and going to the end of May. The sketches have been auctioned off on eBay here, and after 37 sketches, Lee has raised more than $340,000.
The proceeds go to the Comicbook United Fund. The Book Industry Charitable Foundation (BINC) manages the relief fund to enable struggling stores to apply for no interest grants to help keep his or her businesses open and operating.
Today, Monkeys Fighting Robots will reveal sketch 38 of 60 below, BLACK MASK: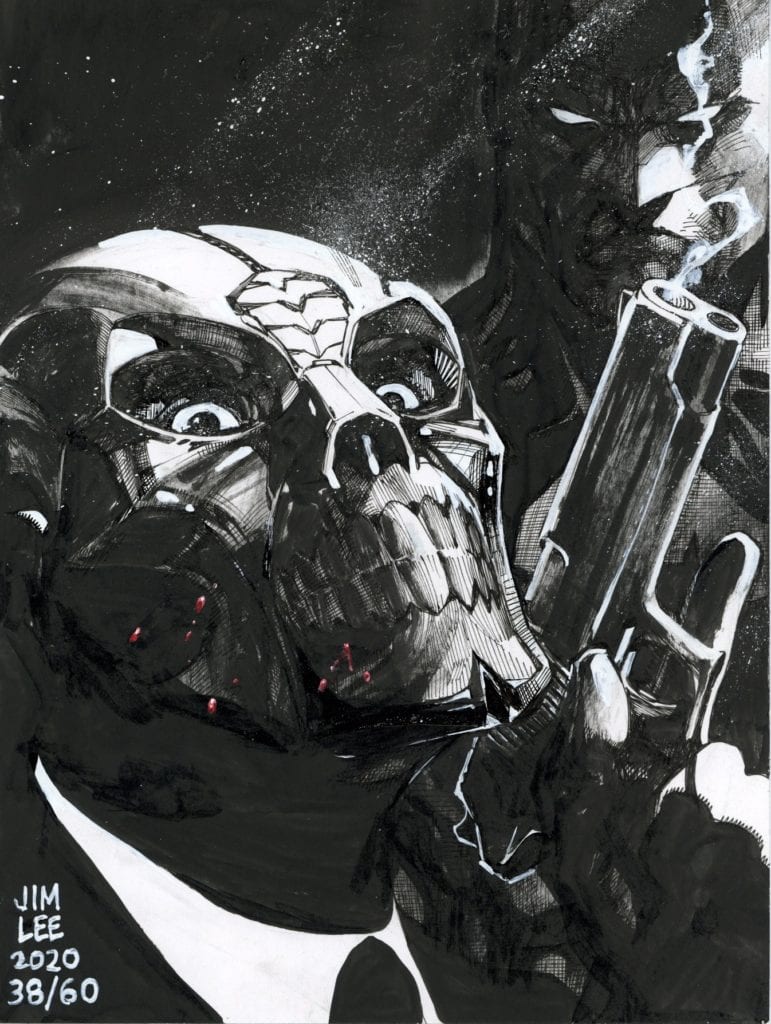 The hint of red and Batman in the background gives this sketch crazy good depth and detail. How much do you think it will auction off for? Comment below with your guess.
Lee has recruited some of his friends to contribute artwork as well; David Choe, Philip Tan, Marc Silvestri, Bill Sienkiewicz, Shane Davis, J. Scott Campbell, and Lee Weeks, to name a few.
You can check out all the artwork, as well as bid on any currently open auctions here.