Cruel Summer may not be the end to Ed Brubaker and Sean Phillips' brilliant series Criminal, but it's certainly its culmination. Seeds planted in the first volume of Criminal bloom in Cruel Summer with poetic brilliance. It's a simple, unassuming story that will lull you into a heartbreak. And you'll love every second of it. Writer Ed Brubaker, artist and letterer Sean Phillips and colorist Jacob Phillips have poured their souls onto every page. It's tragic and beautiful all at once.
Writing
Brubaker knows his characters so fully, that even when they're walking contradictions, we can still relate to them. In his afterword, Brubaker describes his character Ricky Lawless, we see Ricky feels this contradiction in his bones. It's a feeling Brubaker remembers from his own days as a teenager. "Like being pulled between childhood and real life and missing it already while you're trying to burn it down at the same time," he says. It shouldn't make sense, it's not logical, but it's this kind of contradictory force that drives Ricky Lawless.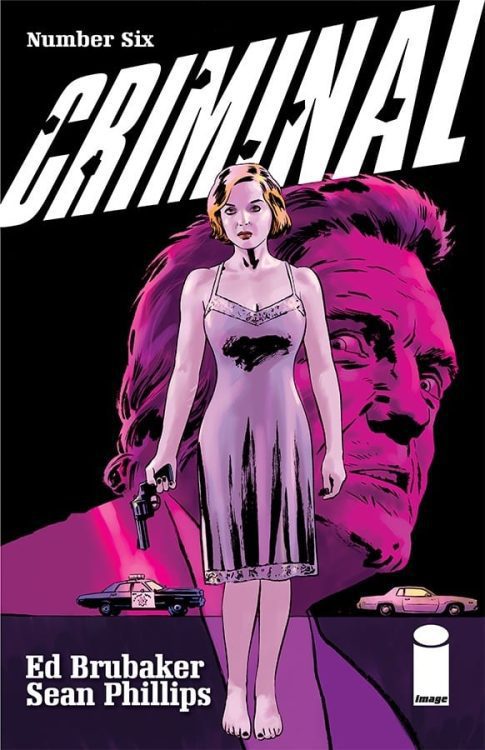 It's in Ricky's father too. Teeg Lawless somehow manages to be both a monster and a teddy bear at the same time. This isn't the first time we've met Teeg, and Teeg has never seemed to be very happy. He's always seemed like he was given this lot in life, and he was going to be a mean son of a bitch so he could just get on with it. But in Cruel Summer, we see Teeg smile. Ricky even points out how strange it is to see Teeg smiling, "like no one had ever taught him how to do it." Brubaker lures us in with lines like these. We see the human underneath the pair of fists. The one we want to just give a hug. But we know from the first issue, that all is doomed. That's what makes this summer so cruel.
Art
Sean Phillips' art should have warning labels on it: "Proceed with caution: will spoil all art for you in the future." Phillips shows his characters' souls on their faces. But he does it with such beautiful subtlety. These aren't characters who wince or guffaw, hell we've already established Teeg barely ever smiles. These are characters who keep their cards close to the vest. They never show how they really feel if they can help it. And that's what makes Cruel Summer so brilliant. The ever-so-slight looks of panic, mixed into their steady gazes. Phillips uses the smallest tells to let us know that these level-headed characters are scared as shit.
Phillips highlights the stoicism in Cruel Summer by juxtaposing characters against young Ricky Lawless. As cool and collected as Ricky might think he is, his fear and anguish are plastered all over his face. At one point, he and Jane have to secretly "get rid of some evidence." We see Ricky looking down at what they're doing, his eyebrows creased and his eyes full of terror. He's petrified. And only a few pages later, he and his friend Leo are robbing a place together. Ricky gets impatient and jumps the gun. This allows us to see Leo from the same angle as we just saw Ricky. But he's not terrified or nervous. He may be the same age as Ricky, but he's as stoic as any of the adults. Phillips tells us with these simple repeated angles that Ricky and Leo are both very different people than we might expect.
Coloring
Ed Brubaker and Sean Phillips have worked with some really brilliant colorists on Criminal. But none of them have quite understood their work as well as Jacob Phillips. He is their perfect match. Ed Brubaker and Sean Phillips can kiss the days of being a dynamic duo goodbye, because they have found their third man. This duo is now a trio. Jacob Phillips manages to capture the style of their art and writing, by making a page look both messy and beautiful at the same time. Colors don't stay within the lines, but then neither do these characters. Phillips is in these characters' heads.
When Teeg doesn't want to leave the nightclub where he met Jane, we get it. The gorgeous pink and blue colors make you wish you didn't have to turn the page either. And when Dan is searching for Jane, but all he knows is she has a red leather jacket, we see him picturing her out there, in scenes of black and white. Her jacket stands out in brilliant crimson. Phillips' goal, it seems, in Cruel Summer is to make every panel unforgettable. A cop car stopping in an alleyway should look simple enough, but the red of their lights drenches the alleyway in vibrant color. Phillips colors may look haphazard, like they were flung onto the canvas rather than painted on, but they all fall together to create a beautiful whole. It's not unlike the world of Criminal. Haphazard, even messy, but somehow still beautiful.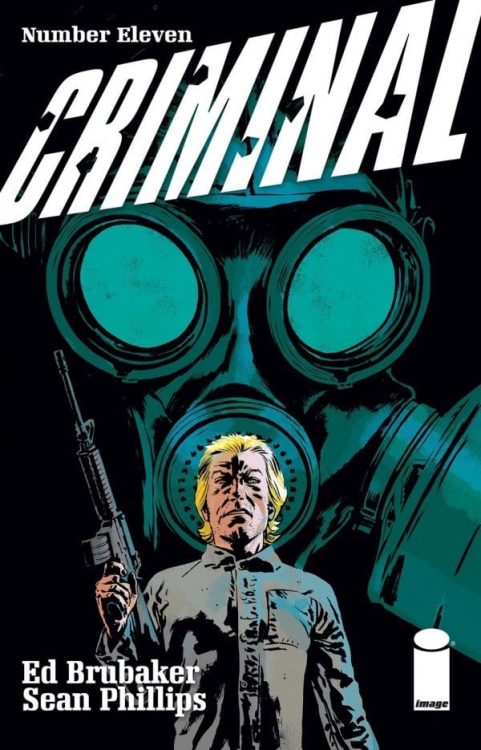 Lettering
Sean Phillips' lettering is often as subtle as his art. The sound of gunshots look bland compared to your average comic. They're shown in white lettering, not at an angle and not any bigger than other sound effects. At first this seems odd. Your eyes might tell you that that's not what a gunshot sounds like. But Phillips seems to be saying, in the world of Criminal that is what they sound like. They sound normal, just like any other sound. Because gunshots are a commodity in this world.
As characters are introduced, to the plot of Cruel Summer, each of them tends to get a "character page" of sorts. A full page of them sitting there, thinking to themselves, with captions lined up on one side of the page letting you know what they're thinking. For the most part, the caption boxes line up along the left side of the page. The boxes of different sizes create a kind of jagged edge, running into the character who's sitting on their right, as a kind of representation of the character's own unevenness. But a few times, the caption boxes line up on the other side of the page, so the flat side of the boxes line up against the character. When Teeg first finds Jane and feels whole, when Tommy Patterson is planning their heist, and when Leo is holding a gun. These are the characters who are level, as straight as the edge to their captions. They're cold and collected. They're different.
---
Cruel Summer is easily the best part of an already magnificent series. It's a culmination of Criminal that promises a lot, and delivers to devastating effect. Brubaker, Phillips and Phillips have outdone themselves. Pick up Image Comics' Cruel Summer from your local comic book shop now!