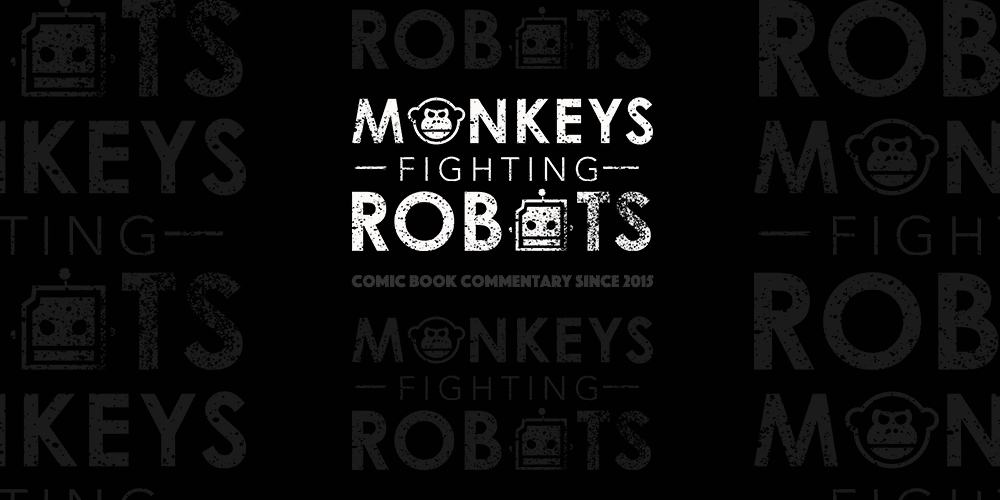 Back in May, we reviewed a fantastic new comic book by the name of Crosswind. The soon-to-be-released book from Image Comics is written by Gail Simone and illustrated by Cat Staggs. Crosswind is a body-swapping story involving a Seattle housewife and Chicago hitman.
We've been saying it's Freaky Friday meets Goodfellas, which is enticing enough to get my interest," said Staggs.
Monkeys Fighting Robots sat down with artist Staggs at MegaCon to talk about Crosswind.
"This was an unusual and interesting challenge. This book relies so heavily on me being able to portray the acting as well as I possibly can. You have to believe that this is her in his body and you have to believe that's him in her body. So it's an incredible study in human behavior for me. Which is something I always kind of do anyway but I have to study the way a man will carry himself versus way a woman will carry himself and when I switch, I have to display a man's mannerisms in her body and her mannerisms in his body and I've given myself a list of attributes for each one of them those little habit things they would do so that the reader knows who is who at what point," said Staggs.
Watch the complete interview below.
Will you add Crosswind to your pull-list? Comment below. The book is due out June 21 from Image Comics.