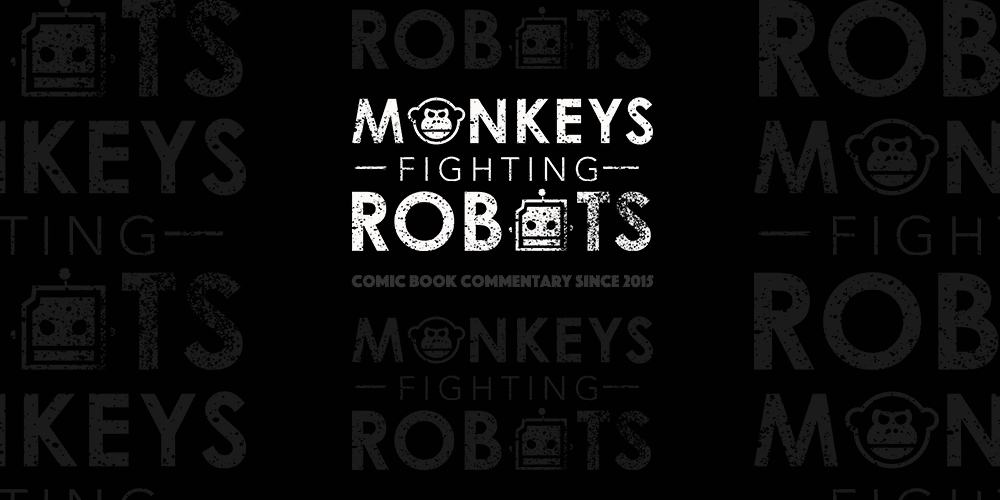 I'm not sure how many of my readers know this, but I am a huge football fan. I used to study stats when I was in high school and even took photos of the football games for my school newspaper. I legitimately love the sport. Yet, with all the CTE issues and seeming decline in the quality of the games, it seems like the game will die out sooner rather than later. Thankfully, I also consider myself a fan of basketball.
Now, I also took photos for my school paper of the high school basketball games, as well. So, I had some experience with the game.
So when ESPN released Basketball: A Love Story, a new documentary series based on the sport, it seemed like a proverbial slam dunk (over/under on basketball puns: 20). I legitimately love their 30 for 30 series, and after the success of O.J. Made in America, this seemed like ESPN Films' attempt to make a Ken Burns documentary, which is a noble goal.
Dan Klores had done two previous documentaries for ESPN Films about basketball. The first was a 2006 miniseries called Black Magic about the early history of African Americans in basketball. The second was an episode of 30 for 30, Winning Time: Reggie Miller vs. the Knicks. I haven't seen the former, but I have seen the latter and it was quite good. So I didn't have doubts going into this documentary series.
To no one's surprise, it was. Basketball: A Love Story is a genuinely fascinating and uniquely interesting look at one of America's favorite sports. I could end the review right here, but there are still parts of the films I want to talk about; things both good and bad.
The setup of the series is a personal and literal history. The personal history isn't fascinating and I felt distracted from the actual history. Still, it was integrated decently. Yet when the series got to the literal history it actually has a narrative structure, right up with Ken Burns' works.
Like Burns' work the series uses famous narrators: Chadwick Boseman, Julianne Moore, Ahmad Rashad and others, lend their voices to narrate important historical information.
You know what, I'll eschew the normal review structure for something more befitting the topic. Your play-by-play man is in italics, and your color commentator is in bold, enjoy.
"Good afternoon everybody, it sure is a great scene at Monkey Fighting Robots Arena in beautiful downtown Fredericktown, OH. My name is Damien Zukor, alongside me, a former winning coach himself, Dennis Fitzsimmons. Fitz, it appears we have a solid matchup between these two teams." "That's right Zuc, the core differences In the Negative Nancies, and the Positive Points is their scoring ability. The positives are the masters of the paint, they get those tough baskets. The Nancies, strike thru the long-range three-pointers, they've made more than half their 3's."
We'll jump to the fourth quarter.
"The Negatives have been riding the hot streak of 'Not using retrospective interviews.'" "That's right, Zuc is something that's been hurting the positives all day, it hasn't been a complete history, as it should have been.
"The positives are ahead 110 to 108, those negatives have charged back on 'Women's basketball not being interesting before the WNBA'. "We hate to criticize it, but it's just not very interesting." "Yet the positives have ridden 'Good storytelling' to the bank. "Absolutely he's put up 50 points in this game so far. Especially the bit involving drug use in the 70s."
"45 seconds left in the game: 'great narrative' passed to 'fascinating interviews', who passes it to 'Unique music choices', Choices with the shot…good!" "Wonderful execution to use David Bowie's "Let's Dance" to talk about Patrick Ewing arriving with the Knicks." "33 seconds, Positives by four, forgotten elements' shot is good from long range!" "They clearly forgot about the Malice at the Palace, it is a love story; so, it should have included all the negative events." "30 seconds, negatives down by one, music passes to interviews, passes to narrative, passes to editing. Editing puts it up, and hits off the front iron, rebounded by narrative, and puts it in with an ABA flourish!" "Did you see that finger roll, it was shades of George Gervin!" "21 seconds left, Positives by three; forgotten elements, passed to first episode narrative issues, passed to not using retrospective interviews, Not using retrospective interviews shoots, and it's blocked by extensive discovered footage usage, did you see that? Rebounded by interviews, interviews run the fast break and passes to footage library, who slams it in! Wow, what an effort!" "I'll say." "10 seconds left, Negatives don't have any timeouts left, women's basketball not being interesting shoots for three, and it's in! The positives are inbounding, and it's stolen by forgotten elements, who puts it in! This game is tied at 116, and positives call their final timeout, with two seconds left! (After the timeout) The positives are in-bounding…" "They're going to go to extensive footage, I can feel it." "The positives give to footage, he shoots at the buzzer…Good!!! It's good! The positive points beat the Negative Nancies 118 to 116, in the final seconds!"
I was torn on the rating for this. I was split between 4.5/5 and 5/5. I eventually decided 5/5 because, despite my complaints with the series, this is still a well-made, genuinely interesting and downright hypnotic series.
Check ESPN's listings for airdates of the episodes.